Historic Preservation
RPBI is proud of its accomplishments preserving historically important buildings.
Craftsmanship, knowledge and experience are strengths that make it possible for RPBI to participate in this market. Our work includes churches, courthouses and other commercial properties.
Please visit our project gallery to view images of our work on historical buildings.
Commercial Construction
RPBI is recognized in the industry as a leader in commercial construction and building fit-out. We work with architects, designers and owners' to provide a first quality cost effective solution. Our years of experience in this industry and our reputation for quality and professionalism have enabled RPBI to successfully complete many commercial building projects.
We invite you to review our, "Construction Services" page and project gallery for details of our projects.
Residential Construction
Richard Pierce Builder, Inc. began as a residential contractor and continues to provide high quality construction services for home construction, remodeling, roofing, siding and additions.
RPBI is certified by several building products manufacturers' including CertainTeed roofing, the Vinyl Siding Institute, Mastic, and Versico EPDM installations. We pride ourselves on providing our customers' outstanding quality, clean jobsites and courteous service.
We invite you to review our, "Construction Services" page and project gallery for details of our projects.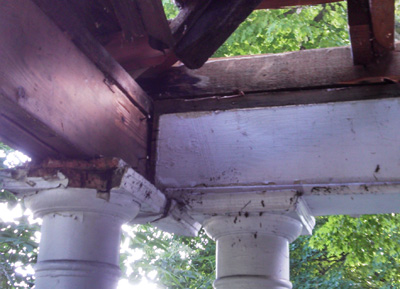 Water and Structural Damage
Creative problem solving is a unique skill set we proudly employ that saves our customers' property, and provides peace of mind.
It is the reason we are able to specialize in repairs caused by fire, water, wind, or structural damage. Many of our skills were developed through years of renovation and restoration work and are directly applicable to water damage and structural problems. We encourage you to review our detailed list of specialized services and read our project stories to learn how we helped our clients.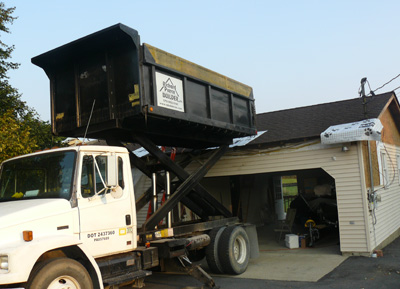 Business and Home Repair
RPBI has extensive experience performing repairs to keep your property in top condition. We learned our skills from years of renovation, and manufacturers' training. We have all the skills and trades to keep all your building systems operating properly and protected from the elements.
Fire, Wind and / or Water are capable of causing catastrophic damage to your home or building.
Should you experience fire, leaks, tree damage, water infiltration or structural damage; contact RPBI for immediate support.  We will have our team assess the damage and take emergency measures to stabilize and protect your structure.  We will support you with any needed services to help you through the repair process including insurance estimates, pictures and guidance, and repair services if you prefer.
Please see our Emergency Services Pages to learn how to prepare for and prevent damage caused by severe weather.  Your safety is important to us.