Richard Pierce Builder, Inc. (RPBI) is a PA Licensed (057689) full service contractor / builder with more than 37 years' experience in the commercial and residential construction industry serving the greater Pocono Mountains and Lehigh Valley regions of Pennsylvania. Our skills have successfully served the Historical Preservation, Commercial and Residential markets for many years.
We invite you to view a selection of our completed projects in the gallery and customer feedback in our testimonials page.  We are proud of the reputation we've earned and the work ethic we follow.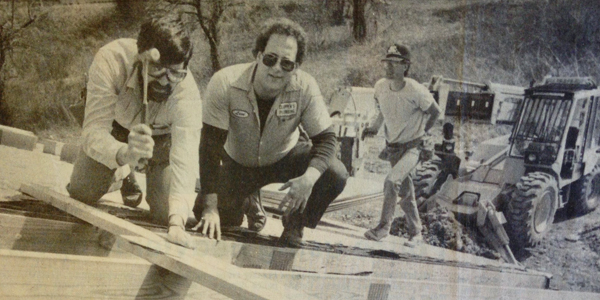 ABOUT RICHARD PIERCE BUILDER
Richard Pierce Builder was organized in 1979.  Richard Pierce, founder, is both a Journeyman Carpenter and Master Builder with nearly 40 years in construction.
The business began as a one man operation with Richard, fresh out of trade school using a room in his parents' home as an office.  The business grew quickly with quality work, respect for customers' and service to community generating referrals and repeat customers'.  Soon it was time for the business to move to a commercial dwelling.
The first shop was on Spruce Street in Stroudsburg where Richard gained valuable experience and increased company staffing as the company successfully completed project after project that brought new challenges and opportunities to learn.
By 1985 it was time to move again, to a place that afforded more space, a place where the business could establish roots and store the countless tools, heavy equipment and materials.  It was then that Richard moved the business to its present location in Snydersville, PA and incorporated in 1986 as Richard Pierce Builder, Inc.
RPBI as it is called, employs a team of skilled craftsmen which are an integral part of the company's success.  RPBI insists on providing the highest quality product and has the utmost respect for its customers' and their property.  It is a core value of the company and is evident in how company employees work, the cleanliness of their jobsites and product quality.
The company and its personnel take pride in their knowledge of building codes and processes and have excellent relationships with suppliers and building products manufactures.  Employees are continuously educated about OSHA safety requirements, building codes, construction techniques and proper product installation to insure the customers' project is completed correctly.
Please enjoy our website and learn more about us.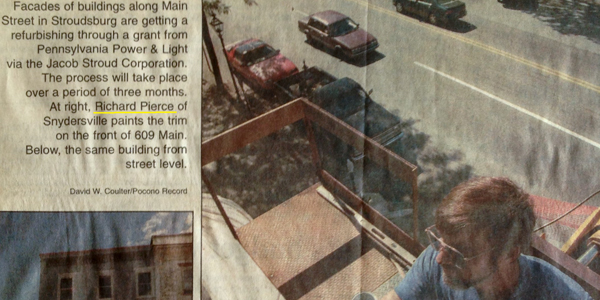 COMMUNITY INVOLVEMENT
Having grown up in the Poconos, Richard Pierce and family are lifelong residents of the Poconos and have been involved with many community organizations throughout their lives.  Richard has helped with Boy Scouts and Girl Scouts.  An Eagle Scout himself, Richard has mentored several scouts working on their Eagle projects and proudly watched them accomplish their goal of becoming an Eagle Scout.
As a parent of two children, Richard has supported his children and their school functions with time, labor and facilities.  It is commonplace for the Stroudsburg homecoming floats to be built in the RPBI building.
Richard has also supported other community functions such Little League Baseball, Little League Softball, Building sets for High School Musicals, Stroudsburg Softball Booster Club, Stroudsburg Field Hockey Booster Club, Christmas in April, J. Simpson Africa Masonic Lodge, The Old Mill Historical Association and TSA, Technology Students Association.
Currently, Richard is serving his second 4-year term as an elected School Director with the Stroudsburg Area School District and is a member of the board of directors at the Monroe County Career and Technical Institute (Vo-Tech).
As Richard likes to say, "We are Locals and proud of our community!"