A homeowner was experiencing problems with the flooring in the residence.  RPBI was contacted and conducted an examination of the home, foundation and grounds.  The owner was informed that the house was not properly constructed and the floor joists were deteriorating.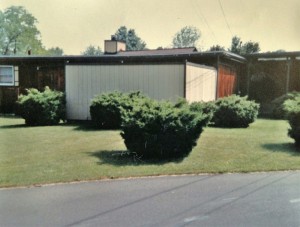 The home, constructed before building codes were enacted, was built without frost footings, a crawl space or basement.  The site was excavated just enough to build foundation walls that were placed directly on the ground in the excavated perimeter trench.  No concrete footing was poured to support the structure.  Additionally, the trench was back filled so that the floor system built on the foundation lacked adequate clearance from the ground below.  Floor joists were undersized for the span and overtime the floor sagged, contacted the ground below, wicked moisture from the ground and became structurally unsound.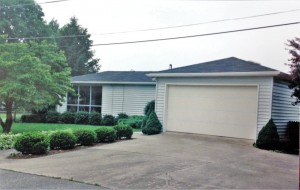 This is a serious structural problem requiring skills, equipment and knowledge beyond most contractors' capabilities.  RPBI specializes in this type of work and has performed multiple repairs to structures severely decayed and damaged.
RPBI excavated the foundation walls and jacked the structure off the foundation without damaging or cracking any walls.  A structural concrete footer was poured, new foundation walls constructed, and a new floor system was built to support the home.  When this was completed the structure was lowered back on to its new foundation.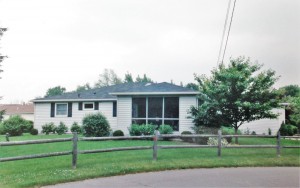 The original home was built with a flat roof.  The roof was completely removed and a new hip roof was erected on the structure.  A new back porch added usable space and new siding completed the repairs.
Please view the before and after images to experience the transformation.
At Richard Pierce Builder, Inc. the job is always completed properly and the customer is treated with respect.